Popular regions:
Accommodation types:
Activities in Cape Town / Things to do in Cape Town
This comprehensive list is all you will need when looking for things to do in Cape Town - activities are ordered by popularity based on ratings received by people who have done them..
Looking for guided tours? Then check out our Cape Town Tours.
more
From
R10
Operators offering this activity :
Steenberg Golf Estate
,
Royal Cape Golf Club
,
Kleine Zalze Wines
,
Atlantic Beach Golf Club
,
Clovelly Country Club
,
Erinvale Golf Club
,
King David Golf Club
,
Milnerton Golf Club
,
Mowbray Golf Club
,
Rondebosch Golf Club
,
Westlake Golf Club
,
Bellville Golf Club
,
Durbanville Golf Club
,
Somerset West Golf Club
,
Strand Golf Club
,
Simons Town Golf Club
,
9 Day Golf Safari Tour in Cape Town & Kruger National Park (SAST-GP2)
more
From
R760
Operators offering this activity :
Spier
,
Alto
,
Amani Vineyards (Pty) Ltd
,
Annandale Wine Estate
,
Asara Wine Estate
,
Avontuur Estate
,
Bellevue Estate
,
Beyerskloof
,
Bilton Wines
,
Blaauwklippen Wine Estate
,
Bonfoi Wine Estate
,
Camberley Wines
,
Clos Malverne Winery
,
Cordoba Winery
,
Bergkelders
,
De Meye Wines
,
De Trafford
,
Delaire Graff Estate
,
Delheim
,
Dellrust Wines
,
Devon Hill Winery
more
From
R20
Operators offering this activity :
Elements of Kloof Spa
,
Romney Park Spa
,
Angsana Spa at the Vineyard Hotel
,
Arabella Spa
,
Bliss at Andros Spa
,
Cape Town Medi Spa
,
Century Spa
,
Eustacia Health Spa
,
Ginkgo Spa at Steenberg
,
Glasshouse Men's Spa
,
Lilah Beauty Spa
,
Paris Spa
,
Pure Day Spa
,
Revive Day Spa
,
Sanctuary Spa at the Twelve Apostles
,
Serenite Spa at Knightsbridge
,
Skin Therapy Zone
,
Urban Sanctuary Spa
,
Villa Christina Wellness Spa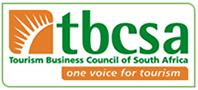 Disclaimer
Terms & Conditions
Privacy Policy
Accommodation Direct © 2006 - 2011