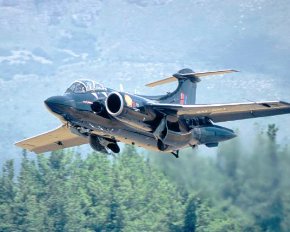 browse (1 / 9)
Make your dream of extreme flying a reality with a Jet Fighter Flight . Be a Top Gun for a day in one of the world's most beautiful cities, awesome Cape Town, at the only private jet fighter school in the world.
If you are looking for an unforgettable, high speed adventure that you will be telling your friends and family about for years to come? Then a English Electric Lightning, Hawker Hunter or BAE Buccaneer jet fighter flight is the answer! Make your dreams come true today !
Check a video of the English Electric Lightening Check a video of the Hawker Hunter Check a video of the Buccanner
Cape Town is the only place in the world where you can take a private Jet Fighter Flight, strap yourself into a English Electric Lightning and climb to 60,000 feet at Mach 2, seeing the curvature of the earth in just over a 1minute.
Jet Fighter Flights take place where you can scream out over the Atlantic at 650 mph in a Buccaneer or feel the G FORCE as your breath is taken away while doing aerobatic flights in a Hawker Hunter jet, the Royal Air Forces pride.
Cape Town offers incredible Jet Fighter Flights surrounded by amazing scenery:
• Go vertical in a English Electric Lightning.
• Fly low in above the Ocean at just under the speed of sound in a Buccaneer.
• Perform aerobatics in the G pulling Hawker Hunter.
• Or you can do it all, a Jet fighter flight is the ultimate experience.
• Home of the National Test Pilots School of South Africa.
• The Fighter Jet squadron includes 7 Hawker Hunters, 3 Buccaneers, 3 English Electric Lightnings and 1 Strikemaster jet.
Recently British philanthropist Sir Richard Branson missed setting a new speed record in a fighter jet by just 2 seconds at Cape Towns Jet Fighter school.
Note
: To ensure that you enjoy the Cape's spectacular scenery, we advise that you book your flight on the first day of your visit to Cape Town so that we can reschedule your flight in the event of bad weather. Click on the showcase below to get rates and book with the flight operator.