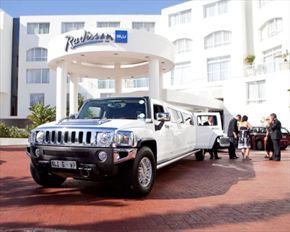 browse (1 / 6)
00Heaven Limousines Service is a Cape Town based company, with the most exclusive fleet of vehicles. Our limousine service offers smooth, seamless, comfortable transportation for business travellers, special occasions, celebrities and those on vacation who want to add that extra special touch to their trip. Discover this limousine service in Cape Town that meets and exceeds your every need.
Our drivers are rigorously trained and profiled to ensure a high level of courtesy, confidentiality and integrity and you may be reassured that the route for your intended journey will have been meticulously planned in advance. With our six star guaranteed service, we also provide upon our Clients' request security services.
Our fleet of vehicles is the newest and most exclusive in Cape Town.
Our six star service is impeccable and we strive to not only meet but exceed our Clients' needs.
Our limousines are fitted with the latest gadgets and technology, including Play Station 3 & Blue Ray DVD players.
We tailor make luxury packages which are unique, innovative, creative and exciting.
We offer professional security services with our limousines.
We generate an enormous amount of excitement and emotional engagement when we think about what we can do for each customer that walks through our doors. Through the effort of our team, we create beautiful memories. We make our clients laugh and feel good. Many of them are celebrating special occasions and we bring great joy to their lives by showing up at our best.
We wake up each morning and devote ourselves to creating "unforgettable experiences" for our customers.