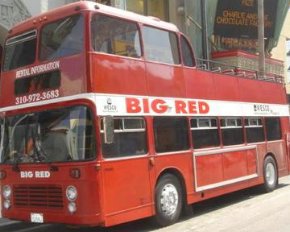 browse (1 / 4)
Cape Town is world-renowned as a party town, and it is easy to see why. It has the best shops, restaurants, pubs and clubs in the whole country. Thousands of tourists and locals come to this city to let off steam and party the night away. Summer is the busiest time of the year, but even in winter the partying never stops.
The centre of the action is around Long Street and surrounding streets where you can experience the cosmopolitan nature of the Cape Town crowd. There are various live music clubs, bars, coffee shops and even the occasional strip club. There are also quite a few excellent gay clubs in the Green Point area. Huge trace, rave and ambient parties are held all year round, with popular international DJ's often spinning at many of the clubs. Many international rock music bands also choose Cape Town's clubs and bars as their venues.
The only drawback of the Cape Town party scene is the absence of a reliable public transport system. The Party Bus is the perfect option for those that want to party in one of the most beautiful cities in the world, without the worry of getting in behind the wheel.
So, experience the vibrancy and excitement of Cape Town's nightlife from the hottest spot in town-the party bus! This is ideal for hen, stag, birthday, company or any kind of parties. The fun and funky crew members will take care of everything-from the drinks, to the snacks to the music being played on board. Your group will be picked up from a designated spot and brought safely back again. Just let them know what kind of party you want, how many people your group consists of, and they will take care of the rest. Party the night away in the only mobile club in tow.