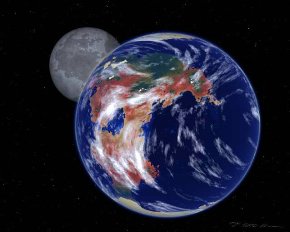 browse (1 / 8)
Cape Town is home to some of the most ancient and beautiful art works in the world: All the galleries below fall under the Iziko Museums of Cape Town.
The South African museum is located in the scenic Company Gardens on Government Avenue in central Cape Town, (25 Queen Victoria Street), it houses more than one and a half million specimens of scientific importance. Since 1825 scientists at the Museum have been adding to these collections and studying them. The collections now range from fossils almost 700 million years old to insects and fish caught just the other day.
It also houses the Planetarium, which is a celestial theatre in the round, utilizing the complex Minolta star machine and multiple projectors to transport the audience through the wonders of the universe. (very educational)
West coast fossil park museum
: Phosphate mining operations at Langebaanweg uncovered one of the richest fossil sites in the world. Over the past 40 years bones of 200 different kinds of animals, many of them new to science have been recovered. A few years after mining operations ceased in 1993, a 14 ha fossil-rich area within the mine property was declared a National Heritage Site.
The South African national gallery is South Africa's premier art museum houses outstanding collections of South African, British, French, Dutch and Flemish art. Selections from the Permanent Collection change regularly to enable the museum to have a full programme of temporary exhibitions of paintings, works on paper, photography, sculpture, beadwork, textiles and architecture. This is the place to view South Africa's best know artists.
Michaelis collection
: Situated on Greenmarket Square, was donated by Sir Max Michaelis in 1914, it consists of a world-renowned selection of Nederlandish art from the seventeenth-century Golden Age. There are works by Frans Hals, Jan Steen, Jacob Ruisdal, Anthony van Dyck and numerous others.
At Rust en Vreugd you will find a selection of the world - renowned William Fehr Collection: Pictorial Africana of the sixteenth to nineteenth centuries. These watercolours, etchings and engravings depict an array of historical events, people and buildings as well as important maritime views of the early Cape Koopmans-de wet house. Since 1952 the Collection has been on display in one of the most historically significant parts of the Castle, dating to the period of the Dutch East India Company.
South African maritime museum
:Was established in 1990. Exhibitions show aspects of whaling, shipwrecks, Union Castle Liners, and the history of Table Bay Harbour.
A large ship-model collection is on view. An impressive wooden-hulled yacht and the original Penny Ferry that operated in Table Harbour are among the seacraft in the museum.
The Castle of Good Hope "Fort de Goede Hoop" is South Africa's oldest building, its origin dates back to Jan van Riebeeck, who landed in Table Bay in 1652, together with 72 men and 8 women. On instruction by the Dutch VOC Van Riebeeck immediately started to erect a fort, surrounded by earthwalls and trenches, establishing a maritime replenishment station to stock up on provisions when making Cape Town the port of call.