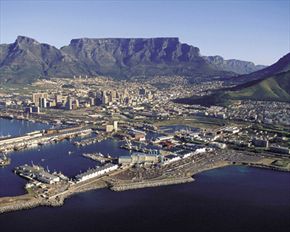 browse (1 / 4)
Why Cape Town?
Cape Town, South Africa, is a city of many facets, and a true gem for cultural diversity, history and nature. Studying in this beautiful city not only gets you internationally recognized qualifications, it also affords you the opportunity to explore Africa at its best. Living and studying with the South African people will give you a much truer understanding of the culture, the history and the lifestyle than a simple holiday would. Whether you wish to learn English, have a change of scenery for your postgraduate degree or visit for summer school, Cape Town will offer you the very best in both education and hospitality.
Diversity
Cape Town is a place of huge cultural diversity and is home to a thriving population of English, Afrikaans, African, Indian, Coloured and Arab cultures which span a wide variety of religions including Christianity, Judaism, Islam and Hindi among others. Despite South Africa's turbulent history, Cape Towns people live in remarkable equanimity with one another, and are well known for their friendly attitude to visitors and open door hospitality.
Nature
Nestled in the shadow of the famous Table Mountain, anywhere in Cape Town you will find yourself within 30 minutes of beaches, forests, rivers and mountain hikes. Few cities offer such a wide range of activities so close to home. Whether you wish to learn to surf, skydive, go shark cage diving or simply to lie and tan or swim at the beach, Cape Town has much to offer.
South Africa is also internationally renowned for its game viewing. There are several nature and game reserves within a few hours' drive from the city, two of which will guarantee you a look at the Big 5. Closer to the city there are several nature reserves that offer a view of smaller game, and Table Mountain National Park is renowned for its intensely diverse range of fynbos and other flora.
History
Cape Town was the site of the first European settlement in South Africa in 1652. Not only did the Cape have fertile soil for growing crops, and fresh drinking water, but it was also home to the Koi-san who were willing to trade livestock. This made the location a perfect stop over for ships travelling to India on the spice route, among others.
Originally intended as a trading post, Cape Town became a thriving yet mixed community. Despite limited government rule, the town developed its own governance and the population spread far beyond the original boundaries.
Cape Town became the point from where settlers moved throughout the country, establishing towns and settlements. By the time the British gained control of Cape Town in 1795, many people considered themselves 'local' and thought of South Africa as home.
The Cape was a British colony until 1961, when South Africa declared independence of the British Empire. From that date onwards the country was ruled by the National Party under the apartheid regime. It was only in 1994 that the first democratic and multiracial elections we held, and the current ruling party, the ANC, came to power with Nelson Mandela as president.