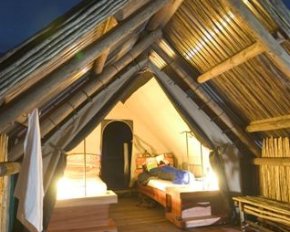 browse (1 / 9)
Table Mountain National Park is located at the SW tip of Africa in Cape town, it encompasses the world famous majestic Table Mountain Chain which stretches from Signal Hill in the N to Cape Point in the S.
A unique feature of the Table Mountain National Park is that it is has only three points where conservation fees are payable, Cape of Good Hope, Boulders and Silvermine, the rest of the Park is FREE.
The best way to enjoy Table Mountain National Park is take a 2, 3 or 6 day hiking trail in Cape town. The hikes are professionally guided, portered and fully catered in delectable, traditional Cape cuisine. Included in the hike are the landmarks like District Six Museum, the V &A Waterfront, the Cape Malay Quarter, Greenmarket Square, Company Gardens, a Cable Car ride and Kirstenbosch Botanical Garden.
The original inhabitants of Cape Town– the Khoekhoen and San tribes called Table Mountain Hoerikwaggo – "sea mountain".
The Hiking Trails in Cape Town are designed and tailored to meet the diverse needs of both local and international visitors to Cape Town. From disadvantaged youths to those who like to "rough it" in style. All the Hoerikwaggo guides are from previously disadvantaged communities and have never been employed before.
Table Mountain National Park has four Cape Town Hiking Trails to choose from:
1. People's Trail: exclusively for the disadvantaged youth of South Africa.
Duration: 2 days, 1 night, Total Length: 14.9 km
Day 1: 7.5 km, approximately 5 hours
Day 2: 7.4 km, approximately 5 hours with stops
2. Table Mountain Hiking Trail: a luxury 3 day, guided, catered with porters hiking experience that links the cultural history of the city with the natural heritage of Table Mountain.
Duration: 3 days, 2 nights, Total Length: 25,5 km
Day 1: 7 km, approximately 6,5 hours
Day 2: 9,5 km, approximately 6 hours
Day 3: 9 km, approximately 6 hours
Difficulty: You need to be fit and able to manage steep inclines.
3. Orangekloof Hiking Trail : a 6 day rugged experience for the more experienced hiker. Overnight in gorgeous tented camps situated in exquisite sites along the Table Mountain Chain.The guided six-day, five-nights trail leads hikers from Cape Point to Table Mountain spending the night in tented accommodation along the spine of the Table Mountain Chain. Hikers will carry all their own gear and food.
4. Top to Tip Hiking Trail : a challenging six-day hike for the hiker who wants to enjoy the wilderness in style. This trail is for those who enjoy a challenging hike but want to be pampered at night. The guided 6 day trail leads hikers from Table Mountain to Cape Point with luxury, indoor accommodation. The trail is portered and catered.
The Hiking Trails Include all Meals, accommodation, guides and porterage. Accommodation. The max size of a hiking party is 16 people with a min of 8 people. There will be one guide for 8 hikers plus a lead guide.
There are two 4 sleepers and four 2 sleepers in each overnight facility. You need to book either for two or four people. Book trails below.