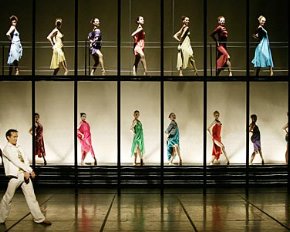 browse (1 / 3)
The Cape Town City Ballet began in 1934 as the UCT ballet company. It was only in 1994 when the government ceased funding that it subsequently became known as the Cape Town City Ballet a nonprofit organisation.
Most productions are held in the Artscape (formely the Nico Malan theatre).
Ballet is indisputably the most graceful of choreographed dance. Strangely enough many of the movements employed bear a resemblance to fencing due to their development in the same part of history. Officially the first ballet can be traced back to 1581.
With sponsorships few and far between and costs continually esclating, the Cape Town City Ballet now faces the difficult task of raising its own operational funding.
Not only would indulging in this activity be an amazing experience in itself, it would be supporting the continuation and spreading of this beautiful artform.
You can visit the Cape Town City Ballet website below
Cape Town City Ballet