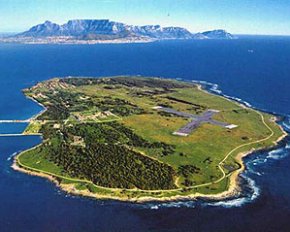 browse (1 / 7)
Robben Island, a World Heritage Site, stands as a testament to South Africa overcoming apartheid. It was once home to Nelson Mandela - the first president to lead South Africa under democratic rule.
Though best known as a prison, Robben Island has acted in many other capacities in the past - a training ground in World War II and a hospital to mention a few.
Of course since Nelson Mandela's release it has acted as a museum standing for triumph over oppression.
Thousands of people visit Robben Island each year - a ferry departs from the Victoria Alfred Waterfront taking you there. Apart from visiting the old maximum security itself, the tour includes a 45 minute drive with a guide providing background information and offers the chance to visit the shops on the island. The total tour is 3.5 hours long.