Popular regions:
Accommodation types:
Victoria Bay webcam - Cape Town
Thanks to Midafricam for providing this webcam
This webcam is located at the home of the southern Cape surfer, Victoria Bay. A 40 min drive from Knysna, between Sedgefield and George. Nestling between steep hills that run into the ocean, the bay is only 150 metres wide. The right side of the bay, is the spot that produces perfect point break walls. The takeoff is right near a rock that sticks out the water. It then walls away from you and down a shallow line of rocks. Best at 3-6' and glassy or offshore conditions.This webcam refreshes every minute. See other Garden Route webcams.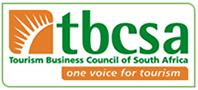 Disclaimer
Terms & Conditions
Privacy Policy
Accommodation Direct © 2006 - 2011