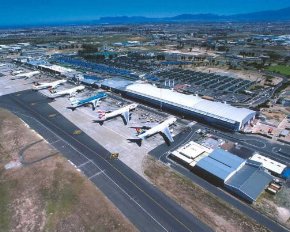 By current tourist projections, Cape Town should attract 3 million visitors per year by 2010 – this amounts to billions of rands spent directly in the city. R1.3bn is to be spent on upgrading Cape Town International Airport so that, by 2009, a handling capacity of 15 million passengers would be possible per year. These upgrades include, among other things, a multi-storey parking garage which can hold 2400 cars and 2 new drop off points for passengers complete with a new central terminal building.
Chief executive for Cape Town Routes Unlimited (CTRU), Noki Dube, has confirmed a visitor count of 1.5 million people through 2004 who spent a total of R10 billion while in the city.
Forecasts for 2006 expect no less than 1.6 million visitors spending around R12 billion.
The majority of visitors are international, coming mainly from the UK, US and Germany.
As far as the most popular suburbs in Cape Town are concerned, www.capetown-direct.com has found the following to be the 10 top areas of interest to it's visitors, based on actual booking enquiries received through the website.
Technical note - the rating above
The rating above is calculated by taking the total number of booking enquiries in a particular suburb and dividing by the square root of the number of properties in that area. While one would at first expect bookings to be linearly proportional to the number properties in a given suburb, one needs to remember that the number of visitors to a site are more or less fixed. The addition of more properties will thus only increase the enquiry volume for that suburb should the visitor be enquiring for the new property and none of the properties listed before. Hence, the adjusted enquiry rate is divided by the square root of the number of properties to adjust for the dampened escalation rate of the enquiry volume.